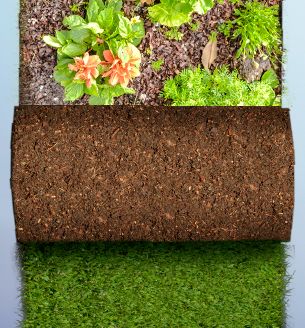 During the 2022 session, the Legislature approved $5 million for a statewide grass removal rebate program. There's been tremendous interest in this program, and we're working to launch the first statewide turf buyback program in the country! Once the program details have been ironed out (ETA fall 2022), we will post further information on our websites and social media. You can also sign up to receive an email notification when this information is available.
HB 121 details some preliminary eligibility criteria including the following:

The property must have living, maintained grass that they intend to replace with drought-resistant landscaping
The owner must be in good standing with their water provider with no unpaid bills
Participation is voluntary and not required by governmental code or policy
The state program will likely follow similar programs now offered on the local level by several water districts, including Central Utah Water Conservancy District, Jordan Valley Water Conservancy District and Weber Basin Water Conservancy District. You can find details on these and other programs at UtahWaterSavers.com.