Thank you to all who followed the Weekly Lawn Water Guide (aka the Drought Watering Guide) last summer! Water-saving actions made a difference, saving billions of gallons during this extreme drought. Keep it up!
Drought continues to impact our state, with some areas implementing restrictions, so check with your local provider. Follow the Weekly Lawn Watering Guide to find customized watering recommendations for your area.
60% of residential water use is used for outdoor irrigation. Eliminating just one watering can save about 3,000 gallons for the average quarter-acre Utah yard with .17 acres of green space. Please look for ways to water efficiently and slow the flow.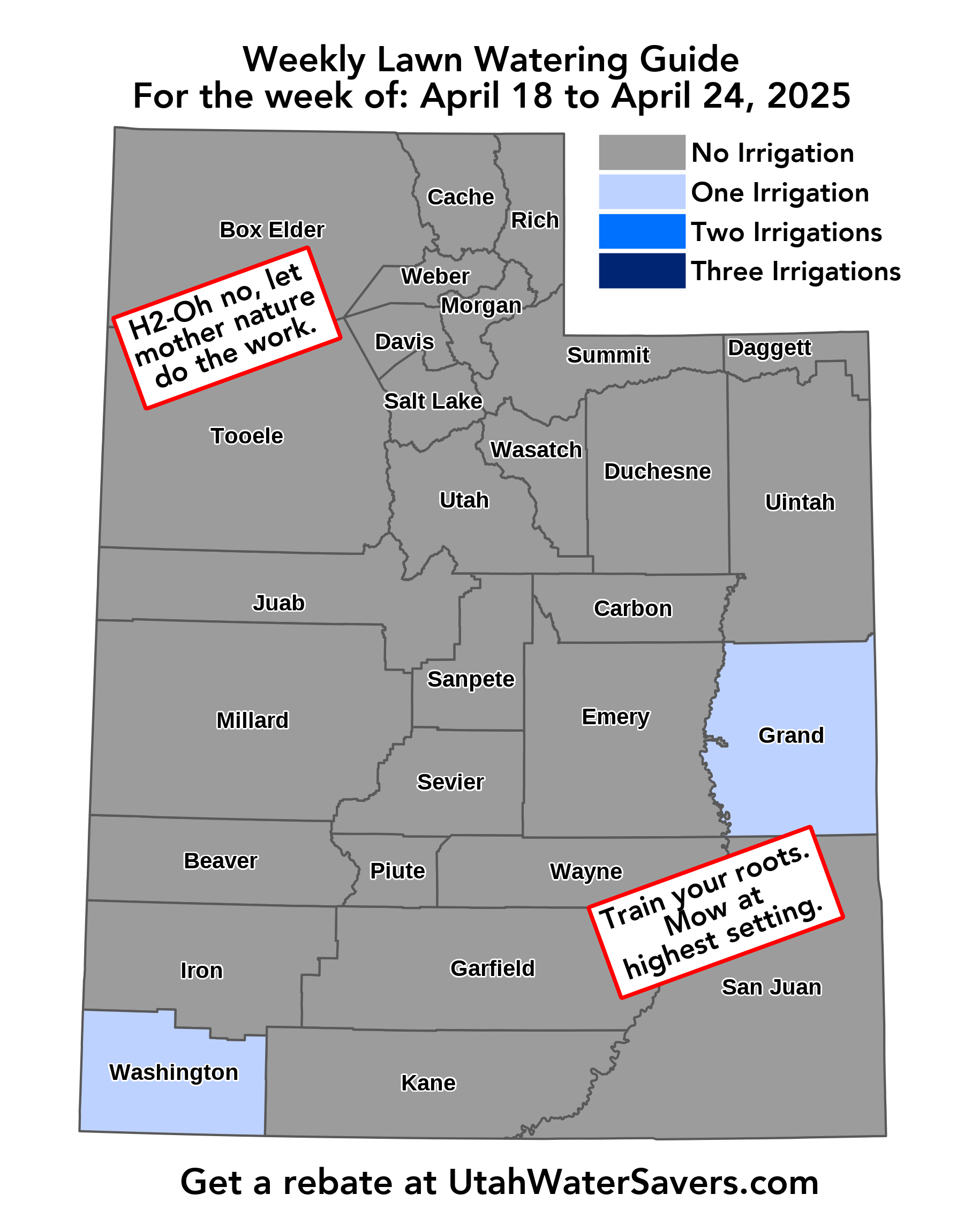 Each watering should apply ½" of water. To determine how long your stations should run to apply a ½", we recommend getting a Water Check or doing one yourself. The application rate of a sprinkler system depends on the pressure, spacing, and distribution of water. Below are some general ranges of typical run times based on precipitation rate:
* Information courtesy of the Center for Water Efficient Landscaping, Utah State University
Cycling Recommendation: In areas with clay soils, sprinkler run time can be split up between 3 cycles with pauses in between to allow the ground to absorb the water and prevent runoff. The method is often referred to as the "cycle and soak" method.
Get $75 toward a smart irrigation controller!