The statewide landscape incentive program is rolling out through Utah Water Savers.
Find your water provider on that site for more information as it becomes available.
Do not remove or kill grass prior to application approval and a site visit. Doing so will disqualify you from this rebate.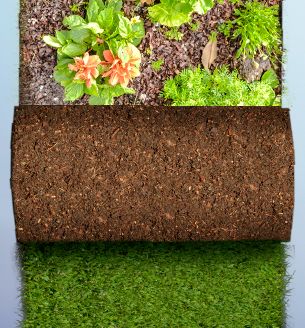 In Utah, 60% of residential water use goes towards outdoor irrigation. To encourage the use of waterwise plants and landscape principles, the state is incentivizing the replacement of lawn with waterwise landscaping through Utah Water Savers.
The Division of Water Resources has partnered with Central Utah, Jordan Valley, Washington County and Weber Basin Water Conservancy Districts to increase program awareness and funding. The water districts will operate the landscape incentive program within their service areas and the division will operate throughout the rest of the state. Landscape rebates will be available in any area of the state that has adopted qualifying landscape ordinances.
A list of eligible cities, information for communities interested in adopting water-efficient
landscape ordinances and information about rebate applications are found below.
Eligible Locations
The following locations have adopted qualifying water-efficient landscape ordinances for new residential developments. Residents in these areas are eligible for rebates. Cities will be added as landscape ordinances are updated to meet state requirements.
| | | | |
| --- | --- | --- | --- |
| | | | Summit County, Snyderville Basin |
| | | | |
| | | | |
| | | | |
| | | | |
| | | | |
| | | | |
| | | | |
| | | | Weber County, unincorporated areas of |
| | | | |
| | | | |
| | | | |
| | | | |
| | | | |
| | | | |
Program funding is available statewide. If your community does not currently qualify for rebates, contact your elected municipal representative and encourage them to adopt qualifying landscape ordinances.
Landscape Ordinances
Communities should work with their water district or the Division of Water Resources to adopt landscape ordinances to become eligible for landscape incentives.
Partner water districts include:
Communities within these districts' service areas should work with their district to adopt qualifying landscape ordinances.
Communities outside of a partner water district's service area, including unincorporated areas, should work with the Division of Water Resources. At minimum, the following water-efficient landscape ordinances for new construction are required:
No lawn on parking strips or areas less than eight feet in width in new development.
No more than 50% of front and side yard landscaped area in new residential developments is lawn. Lawn limitations do not apply to small residential lots with less than 250 square feet of landscaped area.
In new commercial, industrial, institutional and multi-family development common area landscapes, lawn areas shall not exceed 20% of the total landscaped area, outside of active recreation areas.
If you have any questions please contact your local water district or you may also email us at waterrebates@utah.gov.
Apply
Through state and district partnerships, eligible participants may receive up to $3 per square foot of lawn replaced with water wise landscaping.
Rebate amount varies by location. Do not remove or kill grass prior to application approval and a site visit.
Applications for eligible areas will begin to be available at Utah Water Savers beginning in May.