Thank you to all who followed the Weekly Lawn Water Guide (aka the Drought Watering Guide) last summer! Water-saving actions made a difference, saving billions of gallons during this extreme drought. Keep it up!
Drought continues to impact our state, with some areas implementing restrictions, so check with your local provider. Wait to water as long as possible. or until the temperatures are in the mid-70s for several consecutive days. Hold off and let nature's sprinkler system do your watering. Don't be too judgy if you see early season watering – especially parks, schools or other large institutional properties. Often times they are testing systems and tuning them up for the season. The other exception is watering to soak in fertilizer.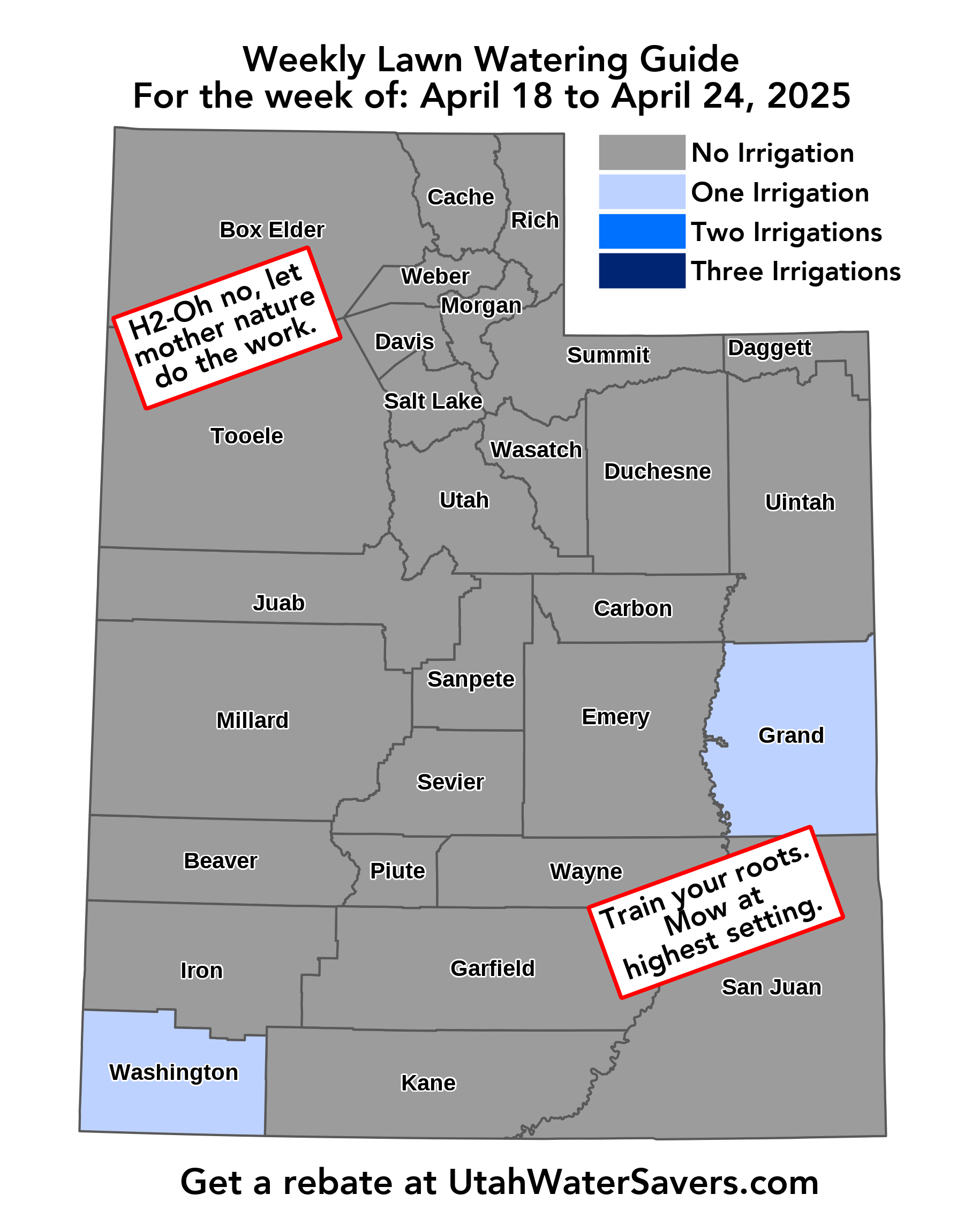 60% of residential water use is used for outdoor irrigation. Eliminating just one watering can save about 3,000 gallons for the average quarter-acre Utah yard with .17 acres of green space. Please look for ways to water efficiently and slow the flow.
Get $75 toward a smart irrigation controller!